Career Overview
air hostess
LIFESTYLE ENVIED BY MANY BUT ENJOYED BY VERY FEW 
 WE ARE ONE AMONG THEM!
GET PAID TO SEE THE WORLD!
BEST THINGS ABOUT BEING A FLIGHT ATTENDANT
Being a flight attendant is one of the most wanted jobs in the world. This career path has a huge amount of benefits. For example, flight attendants are able to fly around the world, explore new places and get to meet new cultures. This job is considered to broaden your horizon to a maximum and improve your communicating skills.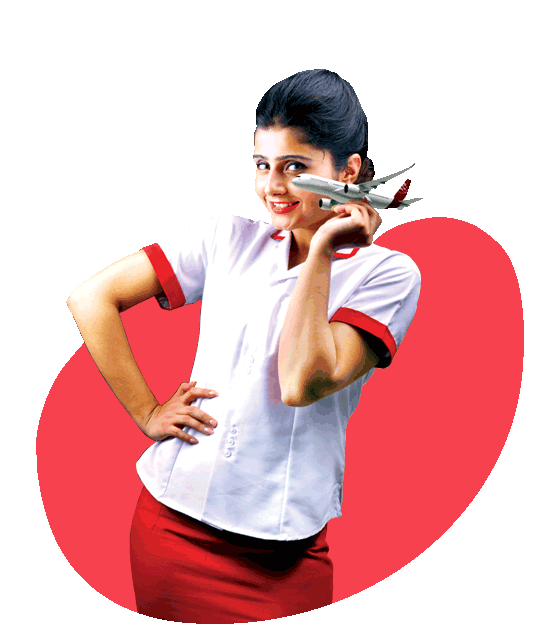 indian SCENARIO
Air hostess salary in India is very high, which makes the job even more exciting. There are also other excellent benefits that air hostesses enjoy. Salaries and allowances are another reason that attracts young women and men to work as cabin crew. Indian Carriers Here are median salaries for entry level air hostesses to those with two years of experience. 
Air India: Rs.40,000/month 
Jet Airways: Rs.35,000/month 
Vistara: Rs.35,000/ month 
SpiceJet: Rs.30,000/month
IndiGo: Rs.31.500/ month 
GoAir: Rs.29,000/month 
AirAsia India: Rs.28,000/month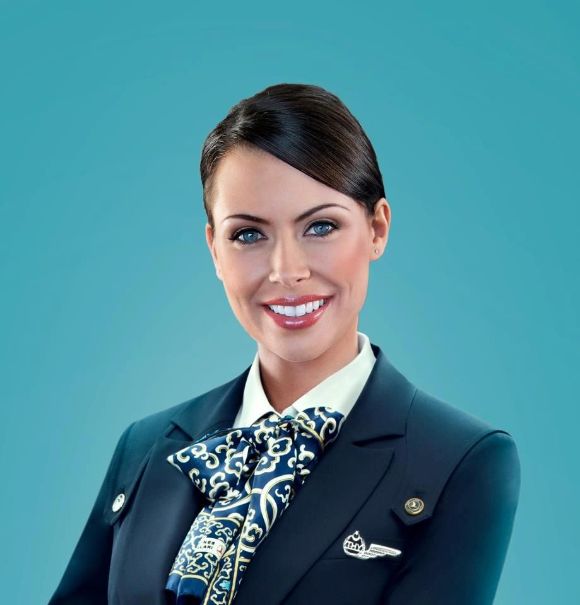 Foreign Carriers
These figures can fluctuate wildly, depending upon exchange rates of the Indian Rupee with local currencies of the country where the airline is registered. 
Singapore Airlines: Rs.55,000/month 
Etihad Airways: Rs.60,000/month 
British Airways : 
Emirates Airlines
These salaries are only indicative. Actual air hostess salary depends upon number of hours you fly every month and various other factors.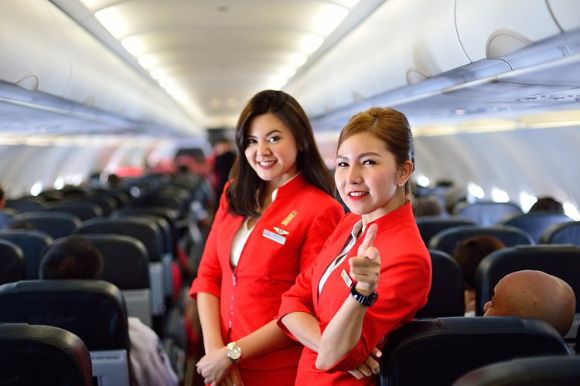 Factors Affecting Air Hostess Salary
Factors Affecting Air Hostess Salary If you want to become an air hostess for an airline, here are some salary guidelines. Worldwide, there are two types of airlines. 
Full Service Carriers (FSCs): That offer complimentary meals, alcoholic drinks and other beverages to passengers. 
Low Cost Carriers (LCCs): Passengers flying LCCs get only free drinking water. They have to pay heavily for meals and drinks bought on board the aircraft. 
Your salary will be decided according to the type of carrier- FSC or LCC you work for. Further, it will also depend upon which airline you work with- Indian or foreign. 
Usually, foreign airlines pay higher. 
The fatter pay packet is because the airline needs your specific cultural and linguistic skills to interact with Indian passengers when operating flights to this country. 

REWARDS
Rules vary but most airlines provide flight attendants and their immediate families with free or reduced ticket fares. Flight attendants can often get reduced fares on other airlines. Paid holidays and vacations, sick leave, stock options, career-related tuition reimbursement, retirement plans, medical, dental, and life insurance are among the benefits flight attendants can expect to enjoy. Besides, flight attendants often have from 10-21 days off per month.
CHALLENGES
Flight attendants must enforce FAA or Transport Canada rules and regulations. Flight attendants must be able to reach the overhead baggage compartments and to lift bags up to the maximum allowable weight. In the case of seating arguments among passengers, it is the flight attendants' responsibility to settle any disputes.
CAREER PROGRESSION
An Air Hostess can be later on promoted as Senior Flight Attendant and then Head Attendant. Air Hostess has an average career span of eight to ten years, later she can move to the ground duties which include the job of a Check Hostess, training of air hostess, Ground hostess, or work with the management level.
cabin crew career PROGRESSION 
carer growth of
 Air Hostesses/ Cabin Crew
Most women and men join an After putting in two years of service or completing FDTL requirements, the salary of air hostess/ cabin crew increases. These designations vary according to airline and are just an indicator of promotions available for air hostess/ cabin crew. An air hostess salary can increase if they change jobs to join an airline that pays higher, since you have required experience. However, the airline will train you to provide in-flight service according to their standard protocol.
Promotions are usually given in the following category.

Flight Purser
After two years of experience as flight attendant
Senior Purser
Between three and four years after working as cabin crew
Cabin Service Supervisor
More than four years as cabin crew
Cabin Service Director
On completing five years or more as cabin crew
career attractions
HIGHLIGHTS of the career
Air hostess is one of the high profile professions in India desired by many young graduates. The Air hostess profession is like a dream come true for young girls. In this profession, you not only get good pay career travel lovers but you meet different people from around the world, you get to see different locations, you get a chance to meet celebrities, business tycoons and also learn a lot.
THERE IS ALWAYS A VACANCY

• People will never stop travelling. • Airlines will never stop existing • Airlines will never stop hiring cabin crew • More and more airlines coming up in future.
CAREERS IN AVIATION INDUSTRY

Build a successful career in the following sectors of the aviation industry: • Cabin crew • Fares & ticketing • In-flight services & security • Baggage handling • Passenger handling • Cargo & transportation • Load & trim • Customer service
SALARIES FOR AIRLINE JOBS 

Packages are competitively high and the benefits offered typically include the following: • Sick pay • Vacation pay • Comprehensive medical, dental, vision and prescription insurance plans • Basic life insurance • Basic accidental death & dismemberment coverage • Flexible spending accounts • Retirement plan • Free airfare for employee and his or her immediate family on company airline
• It is a celebrity job • Groomed for life • The best dressed • Best perfumes • Best hairstyles • Best nails • Best skin • Best makeup • Fitness conscious • Poise and etiquette's
It's nothing like your 9 to 5 job • Get dressed • Look pretty • Meet new people • Travel the world • Stay at 5 star hotels for layovers • Get paid for it
ONCE A CREW ALWAYS A CREW 

• Things you learn stays with you a lifetime • Grooming • Certified first aider • Time management • Resource management • Adaptability • Poise and etiquettes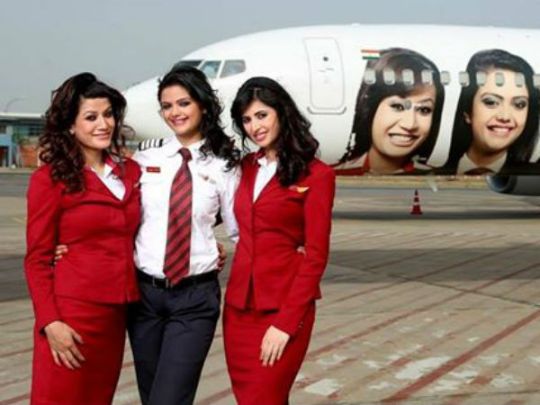 CABIN CREW (1 YEAR DIPLOMA)
Syllabus and certificates are awarded by DGITO
DGITO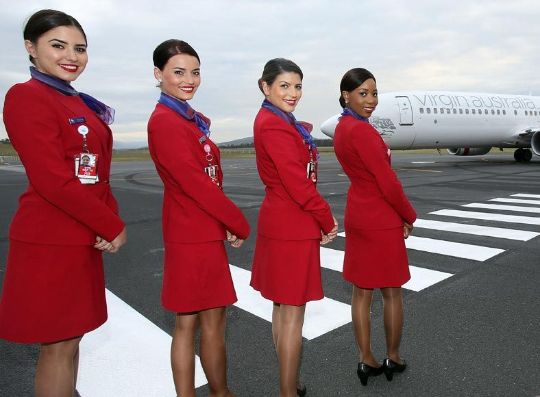 AIRLINE CUSTOMER CARE ASSOCIATE
Syllabus and certificates are awarded by DGITO and NSDC
DGITO & NSDC (AASSC)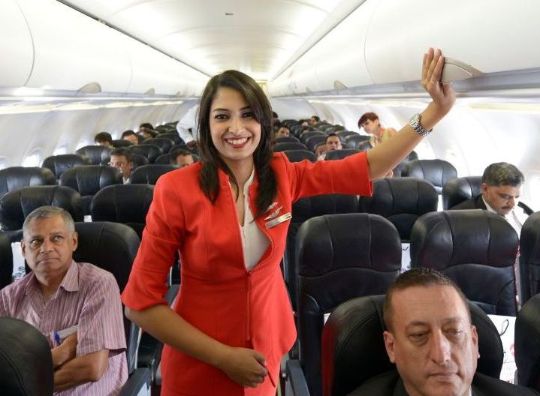 DIPLOMA IN AIRLINE MANAGEMENT
Syllabus and certificates are awarded by DGITO and NSDC
DGITO & NSDC (AASSC)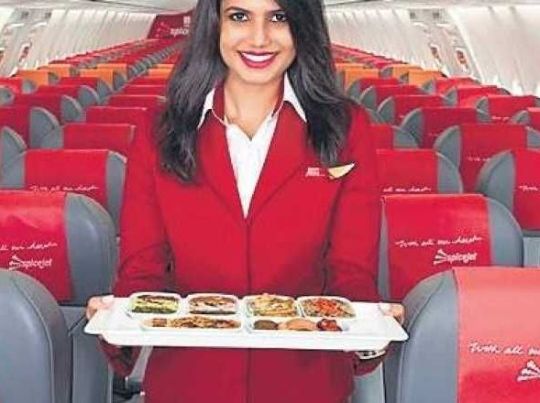 DIPLOMA IN AIRLINE MANAGEMENT
Syllabus and certificates are awarded by DGITO
DDU-GKY
just thrilled!
Traveling around the world and being paid to stay in four and five-star hotels, earning tax-free income, living in a rent and bill free apartment, and working 80-120 hours a month, what is not to love? 
 As much as being a member of cabin crew is a dream for anyone with wanderlust, be warned, the odd hours are something you never get used to. 'One day you could have your alarm set for 3 am to operate a 16-hour flight and the next….who knows.'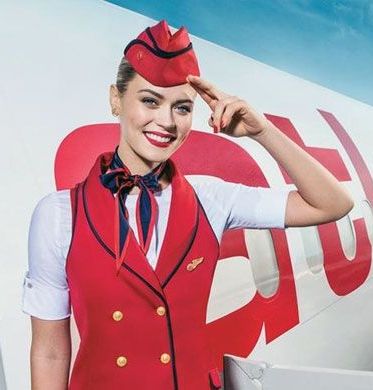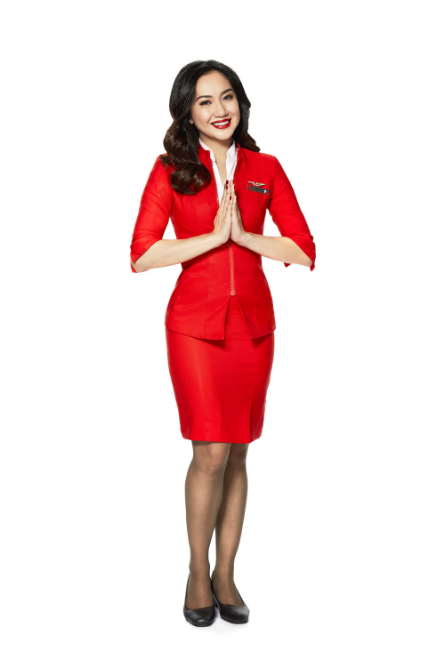 AIR HOSTESS DUTIES AND RESPONSIBILITIES
Attend to Passenger Comfort and Safety
The main duty of an air hostess is to ensure the comfort and safety of a plane's passengers. Air hostesses review emergency and safety procedures before take-off, which includes demonstrating the use of any equipment. They also fill passenger requests, serve food and beverages, and tend to sick passengers, if needed.

Assist Passengers in Deplaning

It is up to air hostesses to instruct and assist passengers throughout the descent and deplaning process. They ensure that passengers are safely in their seats as the plane descends and that all garbage and lose objects have been removed and secured. Once the plane has landed, air hostesses assist passengers in removing all carry-on luggage and direct them to the exits to depart the plane.

Conduct Pre- and Post-Flight Checks

Air hostesses typically complete a pre-flight check that includes testing and ensuring that all safety equipment is in working condition. Following the deplaning process, air hostesses conduct a post-flight check to make sure all passenger items have been removed and seats and trays are placed in proper positions. They might do some light cleaning of an airplane's interior as part of their post-flight duties.